LHM Media Announces the Release of Patrice's Latest Album, You Are My Song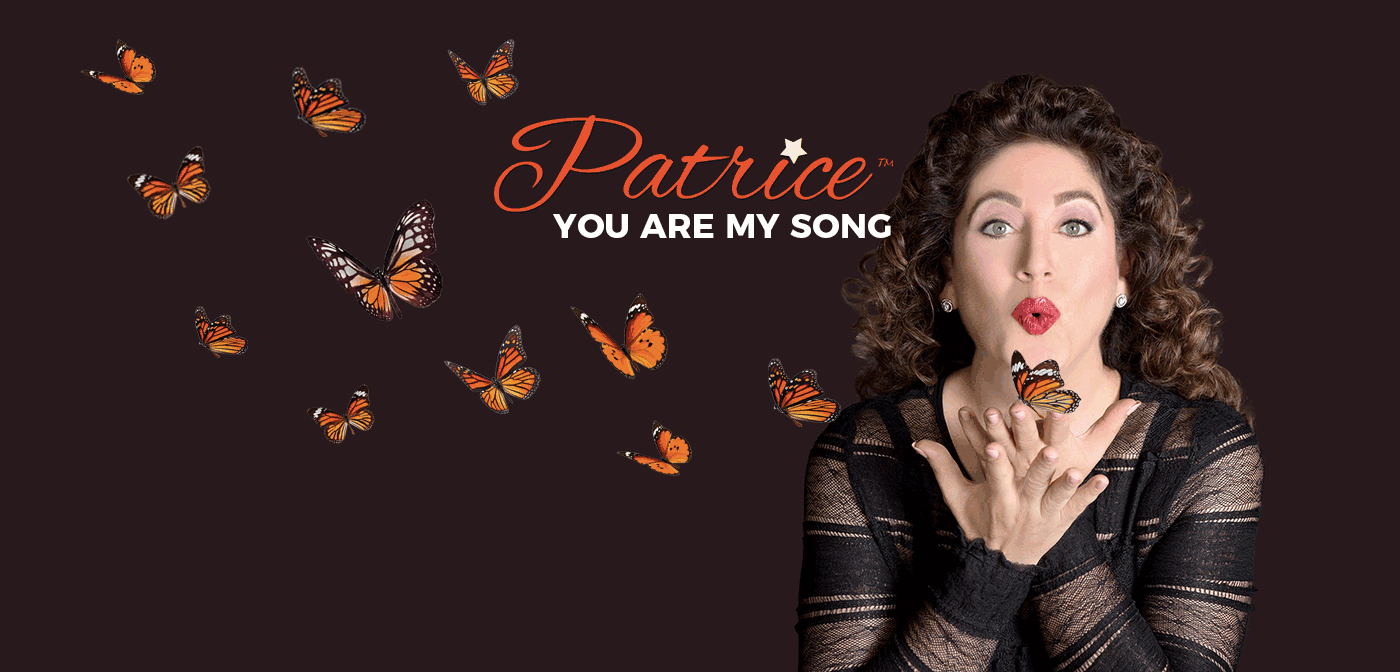 FOR IMMEDIATE RELEASE
Media Contact: Anika Watkins
(615) 208-4486
info@moxiemediamgmt.com
LHM Media Announces the Release of Patrice's Latest Album, You Are My Song
Nashville, TN. (March 3, 2018) – LHM Media is thrilled to announce the release of the latest album from Patrice, You Are My Song, available on iTunes, Amazon and CD Baby.
Brand new from internationally renowned recording artist, performer, songwriter, and philanthropist comes You Are My Song, Patrice's most recent album. This highly-anticipated selection of her original pop and jazz songs will leave you swaying your hips and tapping your toes long after the final note.
Patrice's uplifting lyrics are full of joy and hope, empowering the listener to "transform their thoughts to happy!". Showcased on her hit single, "Magic Butterflies," Patrice's eclectic talents in multiple languages and various music styles is a rare treat.
With bright, rich vocals backed by a colorful big band, this collection's positive message is simply irresistible! Boasting performances at Carnegie Hall, with London's English Chamber Orchestra, and with the esteemed American Composer's Orchestra, it's easy to see why Patrice's award-winning talents and inspirational message resonate with so many.
Recorded in Nashville with Grammy-nominated producer Tom Gauger, You Are My Song's powerful, transformative message seeks to open its listener's hearts to love, hope and miracles.
"I wrote You Are My Song especially for you! No matter where you've been, what you're experiencing, or where your journey takes you, it is my wish that you'll find yourself choosing to smile, laugh, and be more grateful than ever before because, after all—tomorrow is a brand new day!" says Patrice.
This year, Patrice will utilize her entrepreneurial and philanthropic spirit to create a multimedia project for the 2019 opening of the world's largest Butterfly Palladium in Buena Park, CA. Joined again by Tom Gauger as well as the former choreographer for the world famous Rockettes, she will debut her song and music video for "Magic Butterflies," as part of Journey of the Magic Monarch Butterflies, a ten-minute 3D film with her original score.
LHM Media will release Patrice's follow up album, You Are A Story, in Fall 2018—surely not to be missed!
# #
LHM Media, LLC. is an independent music production and media company based in New York City. For more information about LHM Media or inquiries about booking Patrice, please send an email to lhm.media. To learn more about Patrice or to purchase music, visit her website at www.PatriceSings.com. Patrice's music is currently available for purchase on iTunes, Amazon and CD Baby.